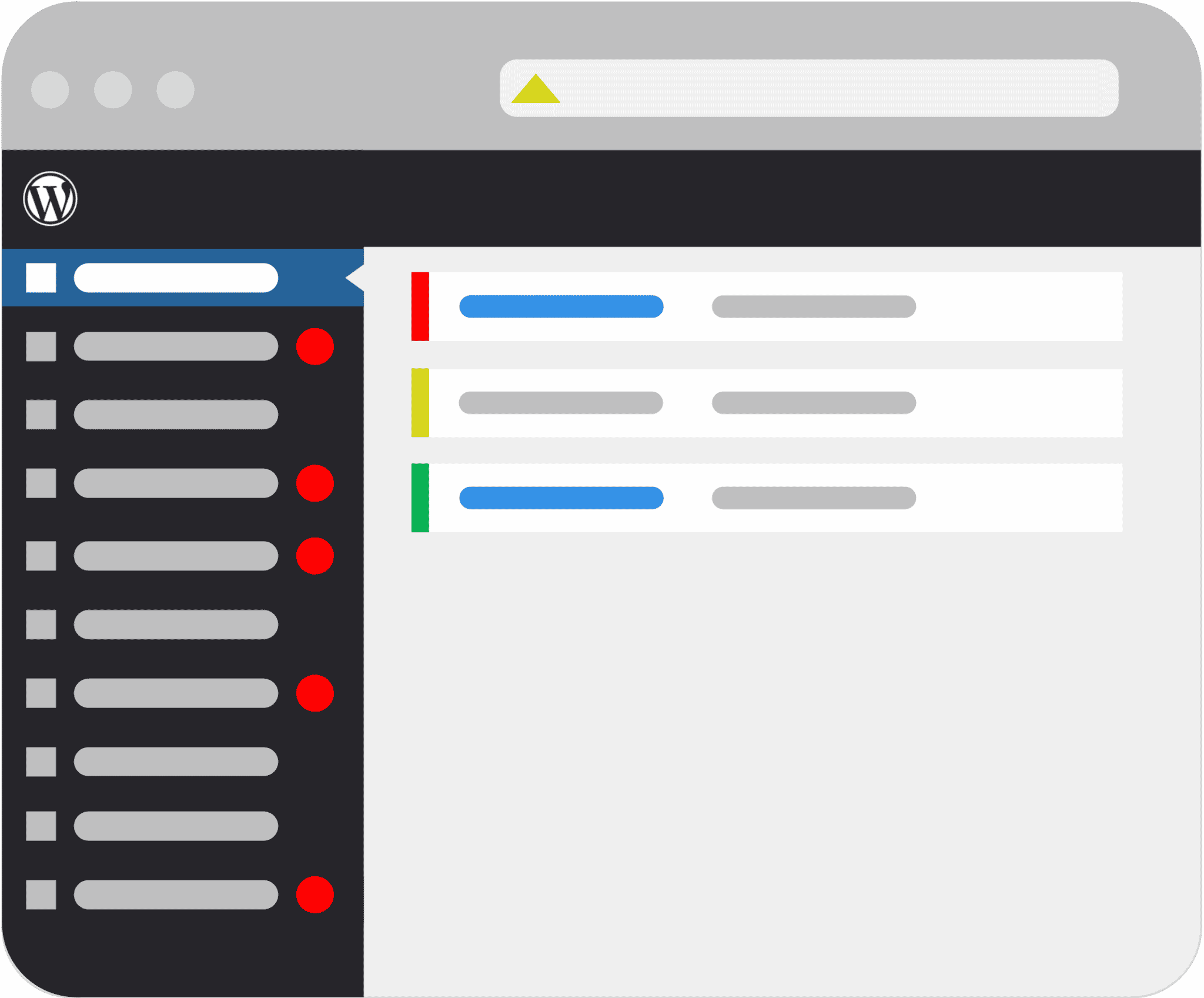 An unkept website will cost you more in the long run
The health of your dentist practice relies on a fully functioning, revenue-generating website. Scheduling plugins, e-commerce functionality, and security updates require a dedicated web admin with a proactive approach. You've worked hard to earn your patients' trust, but who's working hard for you?
Keep your website looking as fresh as your patients' teeth
Uptime monitoring and scheduling form testing. We will ensure your website is generating revenue for your practice.
Timely updates for scheduling plugins, contact forms, product pages, and more. We will keep your website running smoothly.
Site security & monitoring
24-hour uptime monitoring, secure password management, virus/malware scans, and more. We will help your website stay safe from vulnerability attacks.
Tailored website services
Have unique website maintenance needs? We provide various additional services customized to your specific operation. Contact us now; we welcome questions!
Stay informed on essential metrics for your business with our detailed monthly report to your inbox. We help you identify opportunities and future potential issues.
Join our growing list of satisfied clients
Gail L.
On maintenance plan
I am so thankful that I have MY WP Guy to keep up with all of the latest WordPress opportunities as well as the preventative measures he employs that protect our site from potential hackers. I have full confidence when directing clients to my website knowing that these measures are being performed on my behalf. Thanks!
Raquel W.
On maintenance plan
As a small business owner, knowing your site is protected before you even start seeing notifications that there is a new hack affecting WordPress is priceless. Thank you to my very own WordPress Guy! You rock!
Mau C.
On maintenance plan
Five Stars for Your WP Guy (Jonathan). 
Cheers.
Keto Kevin
On maintenance plan
(Context: We just resolved an issue that had been plaguing them for a couple of weeks)
This just made my WEEK!
YOU are a ROCK STAR! Thank you so much. Schedule a call to get started on your new website maintenance plan
Updates, security, edits, and fixes— Take the first step towards a proactive approach to maintaining your Med Spa website. Contact us today to get started or if you simply have a question about the service we provide. Your WP Guy is here to help.
Maintenance plans contact form